Kuwait e-Visa For Croatian Citizens - Requirements & Fees
Kuwait is known popularly as a rich country with wealthy oil resources. When traveling to this country, travelers will receive the best services. Travelers also have an opportunity to see the majestic constructions in person. If you would like to make a leisure trip, Kuwait is a good idea for you.
A Visa application obviously is an indispensable step. Nowadays, there are many different ways to obtain a visitor visa conveniently, and a visa online is one of the best options. In 2016, the Kuwait Government introduced a new type of visa, called Kuwait e-Visa (visa online). Actually, this is an optimal option for both the government and passport holders. At Kuwait Immigration Services, we will provide in-depth details about requirements, how to apply, and fees.
Kuwait e-Visa for Croatian citizens
1. Kuwait e-Visa Requirements For Croatians
Do Croatian citizens need visas to visit Kuwait?
Kuwait e-Visa (electronic visa) or Kuwait visa online is a travel permit allowing travelers to visit Kuwait for travel purposes. This type of visa allows Croatian citizens to stay in Kuwait for a maximum of 90 days during the 1-month validity period. However, Croatian travelers can only enter this country one time only. If they want to travel again, they must apply for a new Kuwait e-visa.
All visitors when coming to Kuwait need to have a visitor visa. There are 02 ways to obtain a visitor visa:
Apply for a traditional visa directly at the Kuwait Embassy.
Apply for a Kuwait e-Visa. (Recommended)
We strongly recommend travelers use this new visa because of its optimal functionalities. You do not need to go to the embassy or consulate to apply, just stay at home and apply remotely. Visa online also supports the government in managing and screening foreigners, reducing the overloading at customs and immigration.
In addition to a visitor visa, travelers must have a valid national passport to apply for and enter the country. However, not all passports can apply, Kuwait visa online requires citizens coming from eligible countries. To determine whether your case is eligible, kindly check the Kuwait e-Visa requirements for Croatian below.
Check requirements for Kuwait e-Visa.
To be acceptable for a Kuwait visa online, the applicant must have the following documents on hand when needed:
Croatian citizens are required to have a valid residence permit over 06 months starting from the date they come to Kuwait.
The passport must have more than 2 blank papers for the visa stamps.
A biographical data page of applicants' passports must be provided.
A digital picture of the applicants
Proof that you have enough Covid-19 Vaccination.
Besides, these are rules and regulations for entry that Croatian nationals need to follow:
Visa online is valuable as a single entry authorization. Per visa, you can enter Kuwait only once time, if you revisit, you need to apply for a re-entry visa.
Allowable purposes include travel or leisure activities. Overstaying or employment will not be covered by this visa.
From the issuable day, the valid time of visa is a month. Pay attention to the expiration date.
In case you can not adapt to all requirements of an e-Visa or you would like to stay in Kuwait longer than 90 days for different reasons, kindly apply for a traditional visa at Kuwait Embassy. Research the location at Check Kuwait Embassy.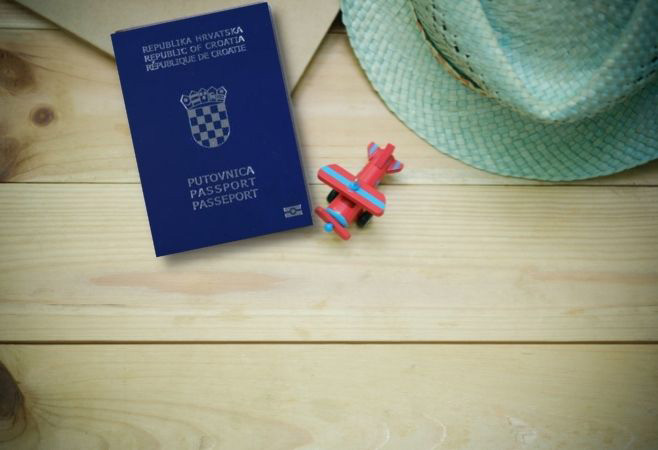 Kuwait e-Visa requirements for Croatian citizens
2. How To Apply For A Kuwait e-Visa From Croatia
We recommend you apply soon to avoid processing delays. The procedure is not complicated and you just need to follow the instructions. The application form is really important, it takes you under 20 minutes to complete. Make sure all information is accurate and full. Click on the "Apply Visa" and follow 04 simple steps:
Step 1: Fill in the application form with your exact basic information including:
Full name
Date of birth
Nationality
Address
Passport number
Step 2: Make a payment for your services.
Step 3: Once submitted, your application will be considered. When approved, receive your e-Visa via the email you provided before.
Step 4: You should print your e-Visa and bring it with you at all times during the Kuwait trip. With a valid e-Visa, you will receive a stamp on your passport.
We would like to remind you that although you have a valid Kuwait e-Visa, the border authorities can deny your immigration if you forget to carry the related documents such as your passport, e-Visa, or residency permits.
Read more about Kuwait e-Visa processing for Croatian citizens
apply for Kuwait e-Visa for Croatian citizens
3. Kuwait e-Visa Fees For Croatian Citizens
The Kuwait e-Visa fee changes subject to the types of services you get. Generally, there are 02 types of fees you have to pay per application: Government fees and visa service fees. The government fee is compulsory for processing an e-visa. This fee can not be changed due to any reason.
The service fee depends on the processing time you choose. Normally per application is processed within 48 hours. If you wish to push the timeline, we support you. We have various timing options and the fee will vary depending. Take into consideration the options below:
Normal processing: Croatian citizens will have an e-visa in 72 business hours.
Urgent processing: For the applicant who hopes to get an e-visa within 24 hours.
Super-Urgent processing: For the applicant who hopes to get an e-visa within 5 business hours.
You can transfer or use digital payment. For bank transfers, both US dollars and Euros are eligible for the Bank of Cyprus. Or if you choose digital payment, you can use a credit/debit card (Visa, Master Card, American Express, PayPal). Planning your trip specifically, and then applying, any changes after payment will be charged as a new application.
Read more about the Kuwait e-Visa application fees from Croatia
We suggest you buy Travel Insurance for your trip. The Insurance has various treatments including Medical Payments Coverage, Trip Delay, Trip Interruption, Lost Baggage, and Protecting Your Benefit from the Covid-19 Pandemic. We hope you have a safe trip but preparation is always needed. We believe that having insurance will make you feel more secure and enjoy the trip more comfortable. This is just our suggestion, research more at Insurance Information.
If you have any questions about Kuwait e-Visa from Croatia, let us know, we are happy to help. Hopefully, you have an advantageous application process and have an incredible journey in Kuwait.
HOW CAN WE HELP?
NEED HELP 24/7
Wordwide phone support

How it works ?
APPLY WITH CONFIDENCE
Safety, Fastest, Reliable, Save Time.
Secure Online Payment.
5 Business Hours Guarantee.
No Hidden Fees and No Traps.
Money Back Guarantee if Declined.